Acadia Alumni Association Board of Directors
Executive
---
President: Geoff Irvine ('87)
After moving east from Quebec at the age of two, Geoff grew up in the village of Smith's Cove on the shores of the Annapolis Basin in Digby County, Nova Scotia. After studying History and Political Science at Acadia University, Geoff enjoyed a 15-year career in the seafood industry (with a four-year "sabbatical" leave in university advancement working as the Director of Alumni Affairs at Acadia University). He has extensive experience with live, raw, salted and frozen seafood products in retail, raw material inspections, sales, marketing, international trading, event, project and business management. Geoff has developed his knowledge of the business in large and small company settings and was Managing Director and partner in Harbour View Seafoods Ltd. from 1998 to 2006. He is currently Executive Director of The Lobster Council of Canada. Geoff has three children and lives in Halifax, Nova Scotia.
---
1st Vice-President: Ryan Conrod ('06)
Ryan is legal counsel and the manager of loss control and risk for a privately owned national trucking company headquartered in Dartmouth, Nova Scotia. He has served on a number of boards in the past, including the East Coast Music Association Board of Directors and the Board of Governors of Acadia University. Ryan currently serves as a director on the board of a non-profit pre-school and daycare in the North End of Halifax. In 2006 Ryan graduated from Acadia University with a BSc in Biology. While at Acadia, he was actively involved in campus life as a resident advisor, a teaching assistant and a summer student at the Acadia Institute for Teaching and Technology. During his final two years at Acadia, Ryan served back-to-back terms as President of the Acadia Students' Union. He went on from Acadia to receive a Juris Doctor in law from the University of Toronto.
---
2nd Vice-President: Donalda MacBeath ('75)
Donalda (Donnie) was born in Charlottetown, Prince Edward Island, and lived throughout the Maritimes during her childhood. She completed her high school education in Digby, NS and attended Acadia for five years, entering from Grade 11, completing a four-year BA (Hon) in Economics, graduating in May 1975, which also coincided with her parents' 25th anniversary of graduating from Acadia. Donnie then did a year of graduate studies in Economics, completing the course requirements for an MA in the spring of 1976. In the fall of 1976 she started legal studies at Dalhousie, graduating in the spring of 1979. Donnie then moved to Calgary, Alberta to begin her career in law. She started in private practice and moved into corporate work in the oil and gas industry, holding mid- and senior management positions with various intermediate to large energy companies. She retired in 2015. Donnie is married with three children. Her oldest daughter, Krista, graduated from Acadia in Business in 2011 and currently lives and works in London, England. Daughter Lisa graduated in 2014 in Geology and now resides and works in Vancouver BC. Son Gavin graduated from Acadia with a Bachelor of Applied Science in 2014 and is completing his final year of Engineering at Dalhousie. Donnie and her husband own a home in Smith's Cove, NS and look forward to spending more time there in the years to come. Donalda's family has a strong connection to Acadia as, in addition to herself, her children and her parents, her four siblings are all graduates, as was her paternal grandmother. In her spare time, she enjoys reading, hiking, travelling, running and playing the piano in no particular order.
---
Treasurer: Paul MacIsaac ('88)
Paul obtained his BBA from Acadia in 1988 and set off for Toronto, where he joined Coopers and Lybrand and obtained his CA designation in 1990. Having spent four years with the firm where he worked in various disciplines, Paul took an opportunity to return to Atlantic Canada with Ernst and Young in Halifax. Most of his time at E and Y was spent providing Corporate Advisory Services to various clients across Atlantic Canada. In 1995, Paul left public accounting and joined the Bragg Group of Companies, where he held various roles over the next 10 years. Since 2005, Paul has been with the Halifax Port Authority as their Senior Vice-President, where he looks after Engineering, Infrastructure, Finance and the Seaport Redevelopment project. Paul and his wife Amy live in Hammonds Plains with their two teenaged sons.
---
Secretary: Rebecca Carr ('15)
Rebecca is from Halifax, Nova Scotia, and graduated from Acadia University in 2015 with a Bachelor of Science in biology. In addition to serving as the Life President for the Class of 2015, Rebecca was heavily involved in many aspects of Acadia. During her four years at the school, Rebecca was a member of Acadia Athletics as a varsity athlete, worked at Cajun's and the Axe Lounge in the Acadia Students' Union, and held executive positions with the S.M.I.L.E. program, Acadia Global Brigades, Relay for Life and Community Outreach Acadia. Rebecca is currently residing in Halifax, Nova Scotia, where she is pursuing her MBA at Dalhousie University. She is beyond grateful to have been given the opportunity to represent her fellow graduates, and is very excited to join the Board of Directors of the Associated Alumni.
---
Past-President: Doug Jackson ('99)
Doug is a third generation Acadia alumnus who followed in the footsteps of his parents, grandparents, and many other family members. He graduated from Acadia in 1999 with a Bachelor of Science with Honours in Chemistry and in 2003 with a Bachelor of Education. During his time at Acadia, Doug was involved with S.M.I.L.E., the Chemistry Society, and the Education Society. He was also an active member of the student alumni association, SMARTT, where he met his wife, Melanie Manning ('99). Doug moved back to the Valley in 2006 after teaching physics in Antigonish at Dr. J. H. Gillis Regional High School. Since then he has been a math teacher and Vice-Principal at Northeast Kings Education Centre in Canning. Doug now works for the Annapolis Valley Regional School Board as the Student Information System Teacher Trainer. Doug and Melanie currently reside in the Valley with their two young sons, Keagan and Ewan. Doug hopes his boys will one day follow the family tradition and attend Acadia. He has been a Director for the Associated Alumni since May 2007.
---
Members at Large
---
Tony Stewart ('72)
Tony arrived in Wolfville from Montreal in 1968 to attend Acadia University and never left. The University has been an important part of Tony's life. He received a Bachelor of Arts, Bachelor of Education and Master's of Education from Acadia, all of which have been critical in his career as a life-time educator. In addition, while at Acadia, Tony played football for the Axemen and then coached the team for nine years at a time when the Axemen were a football dynasty, winning two National Championships. Tony retired from public school education in 2003 after a 31-year career. For 26 of those years, he held a number of administrative positions in the Annapolis Valley, including Assistant Superintendent of Schools, Kings County District School Board; Principal, Port Williams Elementary School; Principal, Central Kings Rural High School; and Principal, Wolfville School. Since retirement, Tony has continued to be active in education, having recently completed a nine-year tenure as the Executive Director of the Nova Scotia Educational Leadership Consortium. He will continue to follow his passion for leadership as the Director of the Nova Scotia Instructional Leadership Academy. In addition, Tony has contracted his services to the Nova Scotia Government, provincial universities, Nova Scotia School Boards, and has supervised and taught student teachers at Acadia. Tony was on the Board of Directors of the Associated Alumni in the 1980s, serving in a number of capacities, including Vice-President of the organization. Tony is interested in returning to his roots and further serving the Acadia family during these exciting, yet challenging times.
---
Michele Gerrard ('88)
Michele Gerrard is Corporate Controller for Scotia Investments Limited in Bedford, Nova Scotia. She has worked for this company for over 20 years. Her responsibilities include such things as financial reporting, banking and corporate tax work. Prior to this, Michele worked for Touche Ross (now Deloitte Touche) as a staff accountant. She received her CA designation in 1990. In the early 1990s Michele taught introductory accounting courses at Acadia University. She is presently on the recruitment committee for the Institute of Chartered Accountants of Nova Scotia and prior to that was on the Regional Advisory Board. Michele adopted a baby girl from China seven years ago. She and her daughter Asya, now 8, live in Kentville, Nova Scotia.
---
Kiersten Amos ('96)
Kiersten Amos graduated from Acadia University in 1996 with a Bachelor of Science (Psychology). She enjoyed Acadia so much that she returned for more, completing her Bachelor of Science Nutrition in 1998. During her time at Acadia, Kiersten worked with the Acadia Students' Union at both the Information Desk and Building Centre Management. She was involved also in the Athletics Intramural program, coordinating intramural soccer for several years. Following graduation in 1998, Kiersten went on to complete her Dietetic Internship at the QEII in Halifax. She worked as a Clinical Dietitian first in Nova Scotia and then Ontario, and finally for several years in Colorado. In 2005, Kiersten returned to Canada to complete her law degree at UNB and now works as a lawyer at McInnes Cooper in Halifax. She practices law in the field of insurance defence, pensions, education law, and employment. Kiersten continues to split her time between Dartmouth, where she lives with her sister Kelly (Amos) Peck ('98) and family, and Colorado, where she lives with her significant other, Jason Woodworth ('96 and '98). Kiersten enjoys spending time with her family, running, traveling, and embarking on new adventures.
---
Matt Rios ('14)
Matthew Rios is from Vancouver, British Columbia. He graduated from Acadia in 2014 with a Bachelor of Arts in Politics. While at Acadia, Matthew served as the President of the Acadia Students' Union for two years. During that time he represented students on the University's Board of Governors and Senate. Due to these experiences, Matthew has a great understanding of Acadia's history and is deeply invested in its future. Upon graduating, he moved to Ottawa, working with the Canadian Alliance of Student Associations as the Director of Government and Stakeholder Relations for three years. He is currently pursuing a Masters of International Business at Monash University in Melbourne, Australia.
---
Directors
---
David Hovell ('91)
David Hovell of Port Williams, NS, an agri-business booster, wine tourism enthusiast and 4-H activist, operates North America's only winery tourism destination experience aboard a traditional British double-decker bus. He began his career in agriculture as a founding partner of Planters Equipment Limited, a John Deere agricultural, consumer and commercial equipment dealership with locations in Kentville, Middleton and Halifax, N.S., and was recognized as the largest tractor volume dealership in Canada. He holds a variety of business interests and is a former Executive Director of the Wolfville Business Development Corp. An active community volunteer, he is chair of 4-H Canada, past-chair of the Canadian 4-H Foundation and past-president of the Valley Regional Hospital Foundation. He is also a former director of the Annapolis Valley Apple Blossom Festival, Annapolis Valley District Health Authority, and Acadia University Foundation. David holds a Bachelor of Business Administration from Acadia University, joining his father and grandmother, who are also Acadia commerce alumni.
---
Malcolm Smith ('76)
Malcolm started his career in the insurance industry in 1997 as a producer for a regional broker in the Okanagan area of British Columbia after a successful career in both the food service industry and the industrial lubricants sector. Malcolm left the brokerage side of the industry to work for CNA/Specialty Underwriters, the leaders in "maintenance insurance", first as the Manager, Western Canada, then as Director of Sales, Canada. In 2002, he joined a global insurance broker working from their Kamloops office then transferred to Vancouver in March 2007. Since 2002, Malcolm has focused his efforts on gaining experience and educating himself on the insurance and risk management needs of aboriginal communities, businesses and organizations. To assist First Nation communities with their economic development objectives, Malcolm joined ICAB, the Industry Council for Aboriginal Business, and up until his move to Nova Scotia in July 2009 held the position of VP on the Board of Directors. In 2003, Malcolm achieved a CAIB, Canadian Accredited Insurance Broker, with honours. In 2007, Malcolm obtained his life license and in 2008 attained the RHU (Registered Health Underwriter) designation and his Canadian Risk Manager's (CRM) designation in October 2009. Malcolm is a graduate of Acadia University, where he completed a Bachelor of Business Administration degree with a dual core in marketing and management.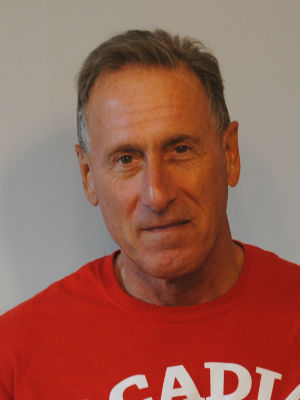 ---
Fred Gilbert ('65)
Fred holds the following academic credentials: Hons BSc Biology (1965-Acadia), MSc Zoology (1966-Guelph), PhD Zoology (1968-Guelph). During his career he has held several academic and administrative positions at U. Maine (Orono). U. Guelph, Washington State U., U. Northern British Columbia, Colorado State U., and Lakehead U. At the latter, he was President from 1998-2010 and is now retired. He was a member of the Advisory Council of the Nuclear Waste Management Organization 2002 -2015 and has served on many government and private boards and on standards committees in both the United States and Canada. Currently, Fred operates a certified organic farm in the Bridgewater area and is a member of the Grape Growers' Association of Nova Scotia (GGANS) and the South Shore Wine Growers Association.
---
David Davidson ('81)
David grew up in Truro, Nova Scotia. He graduated from Acadia University in 1981 with a BSc and serves as Class President. David went on to complete his Bachelor of Engineering at TUNS (currently Dalhousie University) in 1983. In 1996 David received an Executive MBA from Queen's University. David is currently the Chief Executive Officer of Interuniversity Services Inc. a not-for-profit organization, member funded by post-secondary educational institutions in Atlantic Canada and dedicated to delivering value through multi-institutional collaboration and cooperation. David's business career journey includes Vice-President of Medbuy Corporation, founding CEO of Canadian Healthcare Marketplace, as well as National Director of Sales and Director of Business Development at Trudell Medical Marketing Limited. Earlier in his career David was the Director of Materials Management at Southeast Healthcare Corporation (Moncton NB). In the past David has served Swimming Canada in numerous roles including a member of the Board of Directors, international (FINA) designated official, a member of the Officials, Competition and Rules committee, chair of the Officials Education Committee, competition coordinator or technical delegate at numerous national competitions. Following 20 years of service, David stepped down from his various volunteer roles at Swimming Canada in the summer of 2015. David and his wife Alison live in Halifax and they have two grown children, a son Bryan and a daughter Leah (Acadia Class of 2014).
---
Amanda Penrice ('09)
Amanda is passionate about communities and the individual stories of justice, ambition, and innovation that shape them. Amanda moved to Wolfville for a new adventure to study Community Development in the School of Recreation Management and Kinesiology. During her time at Acadia, she was the Chair of the Recreation Management Society, was a member of the ultimate frisbee team, worked for Alumni Relations, and received awards including Live & Learn, Valedictorian, and Golden 'A'. Since graduating in 2009, Amanda has become a civic leader and community advocate serving many sectors including not-for-profit, children and youth, health care, technology, social innovation, and government, She became a Motivation Speaker for Free The Children and Me To We, served as a social media expert to a series tech start-ups, and was the Project Manager for the Middle Childhood Matters Coalition of Toronto doing government relations and public policy. Amanda also served for 4 years as a Board Member of the National Alliance for Children and Youth. Amanda currently works at the City of Toronto for Josh Colle Councillor for Eglinton-Lawrence and Chair of the Toronto Transit Commission. Amanda is a 2015-2016 DiverseCity Fellow, one of North America's top leadership programs for GTHA's rising leaders and city-builders and is a Commissioner and founder of the Public Accessory Commission, a project working to animate public and private spaces with neighbourhood-designed and apprenticeship-made public accessories. Amanda is looking forward to the opportunity to reconnect with her alma matter and is honoured to serve and 'rep the six' (Toronto).
---
Tammy Walker ('92)
Tammy grew up in the Annapolis Valley and still calls it home even though she has lived in Ottawa for the past eight years. She graduated from Acadia in 1992 with a Bachelor of Business Administration. After a few years working in the agriculture industry in marketing, she moved on to a career in wealth management, starting at BMO Nesbitt Burns in 1997. She is currently an Investment Associate at Scotia McLeod in Ottawa and enjoys assisting clients meet their personal and financial goals. She and her husband have two very active teenagers who are involved in numerous activities that keep everyone busy. She is very excited that her oldest daughter will join the Acadia family in the fall to study biology.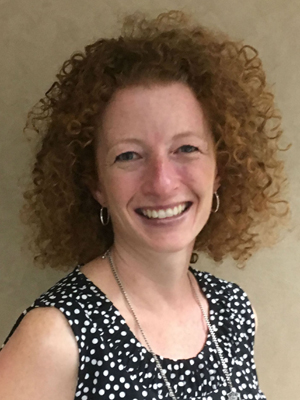 ---
Becca Webster ('13)
Becca is from Quispamsis, New Brunswick and graduated from Acadia University in 2013 with a Bachelor of Science degree with Honours in Psychology. In addition to serving as Life President of the Class of 2013, Becca had a number of different involvements during her time at Acadia. She had roles with Global Brigades, the Acadia Students' Representative Council, Residence Life, S.M.I.L.E., the Acadia Dance Collective, and also worked as a Teacher's Assistant and Research Assistant. Becca is currently living in St. John's, Newfoundland and studying medicine at Memorial University of Newfoundland. She currently plans to be a family physician with a focus on mental illness and would like to pursue global health. Becca greatly enjoyed the term she served on the Board this past year as an ex-officio member in the role of Grad Class President 2013. She is looking forward to coming on the board in a director's position.
---
Lisa Peck ('85)
Lisa has lived in the Halifax area since the age of 4. She graduated in 1985 from Acadia with a Bachelor of Business Administration. She then went on to have a very successful 30 year career in the area of Human Resources working for several departments within the Federal Public Service. She currently occupies the position of Public Service HR Manager at the RCMP for Nova Scotia and Prince Edward Island. Lisa is a member of the Human Resources Association of NS as well as a member of the Halifax-Cornwallis Women's Progress Club which provides support to a number of local charities. Over the years, Lisa has been a strong Acadia alumna and has attended several Homecomings and other Acadia events. Lisa currently resides in Dartmouth and has two wonderful sons, one of whom is currently attending Acadia.
---
Barry Taylor ('80)
Barry was born in Parry Sound, Ontario, the son of a mother from Halifax, NS and father from Corner Brook, Newfoundland. At age three, he moved with his parents to the Southeast US where he grew up in South Carolina and Georgia from where he visited Nova Scotian relatives most years of his youth. Barry returned to Nova Scotia in 1975 to attend Acadia University graduating in 1980 with a Bachelor of Business Administration with a core in Marketing. Barry's early career involved ten years with Memorex Corporation which took him to San Jose, California and a Divisional Marketing Manager's position. Leaving Memorex in 1990, Barry joined a start up in the emerging interactive entertainment industry, Acclaim Entertainment, as Vice President of Sales, helping to lead that company to the number one position in the video game software business before returning to Nova Scotia with his daughter in 2005. Upon returning to Nova Scotia, Barry founded his current company, Cross Ridge Construction, Inc. and now operates in the Halifax and South Shore areas in custom residential housing and renovation. Acadia University has always been close to Barry's heart and relationships and friends from his Acadia days were a primary motivator for his return to Nova Scotia. Barry's daughter Sydney attended Acadia graduating in 2013. Married to Lynn Cochrane ('78), he shares Acadia with his mother in law and three brothers in law. A constant promoter, recruiter and supporter of Acadia, Barry looks forward to being a part of its future.
---
Robert Graham (Ted) Upshaw ('80)
Ted was born in Windsor, Nova Scotia, obtaining his formal education at Windsor Regional High School and his BA at Acadia. While attending Acadia, Ted had the privilege of playing basketball for the Axemen, winning the CIAU (U-Sports) Nationals in 1976-77. Ted received numerous individual honours that included the MVP award in conference play, first team All-Star and MVP selection in the AUAA, Acadia basketball's MVP, the school's top male athlete, and All-Star and CIAU All-Canadian awards. He went on to be inducted into the Acadia Hall of Fame as an individual athlete and a member of the 1980-81 basketball team. The 1980-81 team Ted was a part of has also been inducted in the Nova Scotia Hall of Fame and he was the proud recipient of the Acadia Distinguished Alumni award in 2004.
Ted has spent most his substantial and successful career in public safety. It began with the RCMP and progressed over a period of 28 years. Ted was promoted often and became a senior officer, attaining the rank of Superintendent. His career put him in touch with a broad array of communities and challenges. Notably, Ted served as the Officer-in-charge for Cole Harbour, N.S., Mission B.C., and District Policing Officer Northeast Nova (NS), as well as assignments at the RCMP Depot and headquarters. Throughout his career, Ted worked closely and effectively with citizens of varying ethnic, social, and cultural origins and backgrounds, at-risk youth, community leaders, and all levels of government, including some international work, to address and improve public safety and security. Ted was honored by community leaders and other groups for his work and achievements, receiving the Queen's Jubilee and other awards. He also has the distinction of being the first African Nova Scotian to become a Commissioned Officer in the RCMP.
Ted rounded out a successful career as the Chief Security Officer at Canada Post Corporation, where he designed and led the implementation of a new corporate security strategy. Ted served the corporation for four years, where he and his team delivered a business plan that helped transform the national security function.
In Ted's current role as Public Safety Advisor for Halifax, he works closely with all business units of Halifax Regional Municipality as well as federal and provincial governments, local communities and non-government organizations with a vision of making Halifax a place where its citizens and visitors feel safe to live, work and play.
Ted is married to Karen and they have four children: Graham, Sean, Kirsty and Desiree.
---
Kyle Power ('13)
Kyle Power is from New Glasgow, Nova Scotia. He graduated in 2013 with a Bachelor of Arts with Honours in Politics. Kyle served three years as Acadia Students' Union Vice-President, Academic, where he advocated for student issues both on campus and to the provincial and federal governments. As VP Academic, Kyle served on a number of committees and boards, including the University Senate, the Senate Executive, the Academic Resources Committee of the Board of Governors and the Curriculum Committee. While at Acadia he also spent two years as Chair of the Board of Directors of StudentsNS, a provincial advocacy organization, and a year as Chair of the National Advocacy Team of the Canadian Alliance of Student Associations. Kyle also volunteered with the S.M.I.L.E. program for four years.
After Acadia, Kyle received a law degree from the Schulich School of Law at Dalhousie University. While at Dalhousie, Kyle was the Executive Director of the Dalhousie Student Advocacy Service, which represents students facing disciplinary proceedings. He also served as Executive Director of StudentsNS in 2015. After graduation, Kyle returned to New Glasgow to join Mac, Mac and Mac and practices in their litigation and labour and employment groups. Kyle currently serves on the Young Leaders Action Committee of the Town of New Glasgow. He is a fourth-generation alum; his great-grandmother graduated with an education degree in 1922.
---
Heather Hickman ('77)
Heather was a Manager of Recreation Services with the City of St. John's Community Services Department for 29 years, retiring in December 2015. During her tenure with the city, Heather managed a variety of program areas, projects and staff groups and served on numerous planning and task force committees. Community development initiatives were a major focal point of her role and she initiated several long-standing programs and services through her position.
Early in her career, Heather worked in the area of recreation for persons with disabilities and in the rehabilitation sector. In recent years she has developed and taught courses and workshops for practitioners in the field of recreation.
Heather has been active in leadership roles at both the provincial and national level including: President of the Canadian Parks/Recreation Association (1991-92); National Chair of the Active Living Alliance for Persons with a Disability (1993-94); and President of RNL (1985-86). Heather has served, and continues to serve, on various community-based committees and boards including most recently: the St. John's Local Immigration Partnership (LIP) Council; N.O.N.I.A. Board of Directors; and the St. John's Citizens' Crime Prevention Committee.
Heather is a proud recipient of the RNL Cy Hoskins Memorial Award (1991-92), which is awarded yearly to a recreation practitioner who has made significant contributions to the growth and development of recreation in the province, and the Recreation Management Distinguished Professional Award from Acadia University (1995). She is also a recipient of the Queen Elizabeth II Golden Jubilee Medal. She graduated from Acadia University in 1977 with a Bachelor of Arts in Recreation.
---
Leah McNally ('07)
Leah is a native of Wolfville, Nova Scotia and although she grew up in Ontario and has spent the last decade living in different parts of the world, she will always consider Wolfville home. She currently lives in Brooklyn, New York, and is an Assistant Director of Graduate Advising and Student Services at New York University. She graduated from Acadia in 2007 with a Bachelor of Recreation Management. She was a varsity soccer player during her Acadia days and served as a representative to the Acadia Players' Association. After her studies at Acadia, she spent some years traveling. Eventually, her travels took her to the Kurdistan region of Iraq to pursue a position teaching English at the American University of Iraq, Sulaimani (AUIS). She spent four years working at AUIS and, through her work with university students, discovered a passion for higher education. This led her to New York City, where she completed a Master's in Higher Education and Student Affairs from New York University in 2015. As a proud fourth generation member of our alumni community, Leah enjoys remaining connected to Acadia from NYC and hopes to strengthen her connection through service on the Acadia Alumni Board.
---
Greg Young ('93)
Greg grew up in the Annapolis Valley and, after finishing a BBA at Acadia, pursued post-graduate studies in international banking and finance at the University of Southampton in England. His career has centered around finance and investment with several of Canada's leading banks. Recently he worked with a specialized team, implementing currency risk and international payments solutions for some of Atlantic Canada's leading companies and educational institutions.
Greg has been active in the Chamber of Commerce movement for more than 15 years. After working and chairing several committees, Greg became an executive member of The Annapolis Valley Chamber of Commerce (AVCC), eventually taking on the role of President. His period in office was highlighted with the AVCC receiving its Accreditation with Distinction, and participation in international economic development trips to Scotland and China. Greg has also lectured part-time at Acadia University and NSCC in finance and investments.
Away from the desk, Greg is an avid trail runner, often traveling far and wide for new adventures. He is also involved with his family's vineyard, nestled at the bottom of the North Mountain just outside Kentville, N.S.
---
Ex-Officio
---
Madison Cyr, Life President 2017
Madison Cyr was born in Saint John, New Brunswick and will graduate from the Fred C. Manning School of Business with a Bachelor of Business Administration in May 2017. Being the Life President for the graduating class of 2017 as well as a part of the Associated Alumni for the next two years excites her as she has loved her time at Acadia. From her first year, Madison has been involved in the Acadia S.M.I.L.E. program and will be part of the Marketing/Fundraising committee in her final year. During her third year she was a resident assistant in an all-first-year residence, Dennis House, and will be again in her final year. Madison loves welcoming people to what she calls her second home and is excited for the opportunities this life role will bring.
---
Regan Trask ('18)
From Yarmouth, Nova Scotia, Regan's first and only choice was Acadia University. She has represented the psychology student population on behalf of the Acadia University Psychology Association, and will return to the executive team as Senior Vice-President of Fundraising. While also winning House Council of the Year with her Residence team, working hard to achieve the best outcome for others has always been her main goal. Regan says, "I'm so incredibly honoured to be elected to this position. Acadia has been in my family for generations and is my second home. I cannot wait to share my love for this institution with my graduating class!"